Billyard Insurance Group Ranks No. 63 on The Globe and Mail's Canada's Top Growing Companies
Friday, 25 September 2020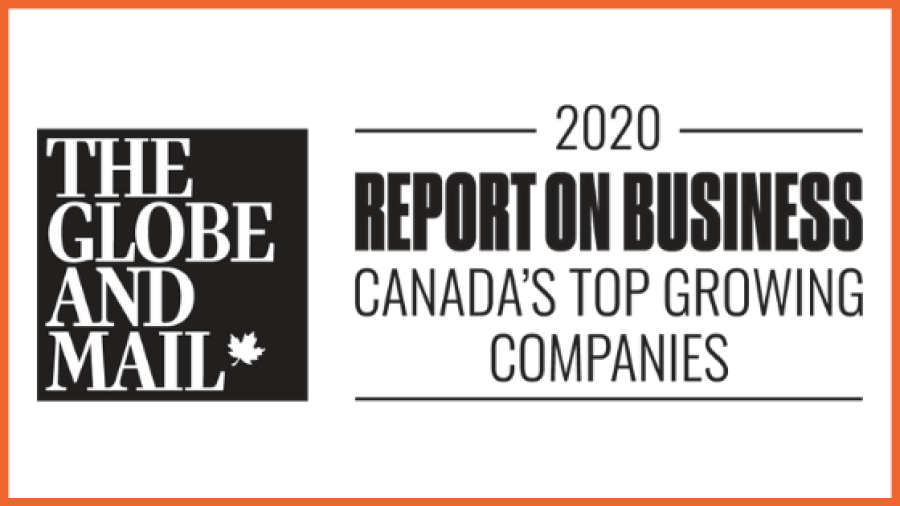 Join us in celebrating the BIG news: we have been ranked No. 63 on The Globe and Mail's 2020 Report on Business ranking of Canada's Top Growing Companies. This award features 400 companies across Canada with the most significant growth in a 3-year period. Over the past 3 years, BIG has seen a revenue growth of 817%!
It is an honour to receive such an award and be acknowledged for all our hard work over the last few years to make this company a BIG success. This incredible achievement could only be realized because of our amazing leadership team, our driven brokers, our devoted team at head office, our innovative insurance partners and above all – our loyal clients.
BIG's Approach to Insurance in the Community
BIG endeavors to provide a holistic approach to insurance offering clients home & auto insurance, commercial insurance, travel insurance, pet insurance, life insurance as well as financial planning services. While many insurance companies and brokerages move to call centres and consolidation, our vision is to have branches at the heart of local communities. By being an active community partner in each city, BIG brokers establish genuine relationships, enabling them to serve their clients' needs effectively. At BIG, clients are not just a number; they are valued and trust that their broker will advocate on their behalf.
A Work Culture to Love
Another core value at BIG is to encourage the physical, mental and emotional health and wellness of our employees. From encouraging effective breaks, to providing outdoor and workout spaces, to arranging ways to for teams to make meaningful connections, our holistic approach is not just for the customer, but for our employees. Our teams are just that – a team! This mindset fuels us to work together and support one another on our way to success. With this value at the forefront of our operations, employees are more effective and motivated because they get proper breaks and can find an optimal work-life balance.
BIG's Growth
At its inception in 1998, BIG originated as a local insurance brokerage in Welland, ON. With President Stephen Billyard and his team spearheading the way with strategic innovation, we have now expanded to over 40 branches across Ontario serving a wide diversity of communities.