Telematics Discount
Thursday, 22 August 2019
Your Connection to BIG Savings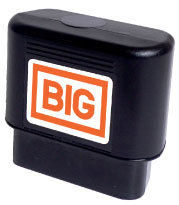 Telematics is a new technology solution designed to save good drivers money on their car insurance. A telematics device will reward good driving behavior by recording how safely your vehicle is operated and decreasing your auto insurance by as much as 30% on your next renewal.
Benefits
Save up to 30% on your auto insurance. Your good driving habits will earn you a discount as much at 30% on your next renewal.
Get 10% off just for signing up You start saving from the first day.
It's Free The telematics device is provided to you at no charge.
It's Easy Simply follow the instructions included to install your device and you'll be connected in a matter of minutes.
No Downside Results from your telematics enrollment will not increase your premium, your rates can only go down.
It's Confidential The data collected is con denial. It will never be used for any purpose outside of the Telematics Discount program without your consent.
Improves your driving habits Each week you will receive an email to review your progress and help improve your driving habits.
Only 9 Month Monitoring Period Remove the device after nine months and keep your discount as long as you're insured.
Eligibility
You are eligible to enroll in the Telematics Discount program if you are insured with Intact Insurance and own a 1998 or later model vehicle. Some vehicles such as Electric, Hybrid or diesel may not qualify.
How Does It Work?
Step 1 - Sign Up
Discuss telematics eligibility with your Billyard Insurance Group Broker and enroll in the program.
Step 2 - Install
After enrolling, an email confirmation will be sent and a device will arrive in the mail. Follow the simple directions to install your device and get ready to start saving.
Step 3 - Drive & Save
The device tracks your car's driving data for 9 months and then calculates a discount based on:
Minimizing Hard Braking
Minimizing Rapid Accelerating
Driving During Safe Hours
Low Mileage
You will receive a weekly email updating you on your progress.
---