Work from Anywhere: 10 Unconventional & Adventurous Destinations for Your Next Workation
Wednesday, 12 October 2022
Point of view: it's 2022, and the way of working has changed dramatically worldwide. Gone are the days of manual clocking in and out, planning your coffee and lunch breaks, and taking two weeks of annual paid vacation. Thanks to the shift in work-life balance and employers offering more work-from-home opportunities, the current workforce has more flexibility than ever. Has your employer implemented a "work from anywhere" policy? If the travel bug is setting in, perhaps you should take a workation! Keep reading to get inspired by our list of unconventional destinations for your next working holiday.
What is a Workation
A workation is a hybrid of both work and vacation. If your company allows it, you can work from anywhere (with a good internet connection) while experiencing the perks of a traditional holiday. In the past, most people would take their allotted time off and essentially sign off for a week or two. However, many people still answered emails and didn't fully take time away from work. Some people have limited paid time off, which means they need to get creative. With a workation, you don't need to book time off; instead, you work your regular hours but get to do so in a location of your choosing.
Things to Consider When Working Remotely
So, if you've got one of those work-from-anywhere jobs, here are a few essential considerations when deciding where to work remotely in a different country.
Wifi Connectivity. If you are planning a workation, it might not be the best time to hit the Australian outback. You want to ensure you have a fast and reliable internet connection.
Cost of Living. It's vital to look at the local cost of living as you decide where to work remotely.
Co-working Spaces and Cafes. When you work from anywhere, you will have to find places that cater to working individuals. Many remote workers can be found in local cafes that provide a comfy workstation, tasty coffee, and reliable wifi. Another great option is to book a spot at a local coworking space. These are also great ways to meet new people from around the world.
Local Culture After Work Hours. Once you've ensured your destination is workation friendly, you should look at what else the area offers. Is this a place you'd like to explore after work hours? Is the local cuisine one that you'd like to try? What activities can you look forward to after you power down your laptop?
The Best Time to Take a Workation. When planning to work remotely, you'll want to choose a time that makes sense. You might want to plan your trip around the shoulder season or off-season to get better availability and lower costs. You may have difficulty finding a quiet workspace during the high season. That being said, this is partially a vacation, so the weather should always be top of mind so you can comfortably explore the area.
Where Can I Work From Anywhere?
With a laptop in hand and your company's work-from-anywhere policy, the world is your oyster. There are many amazing places that cater to digital nomads (people who work remotely full-time and bounce around). Here are our ten unconventional and exciting locations to work remotely.
Before you plan your working holiday, check Canada's travel advisory website to ensure that it's safe to enter the country you choose.
Canguu, Bali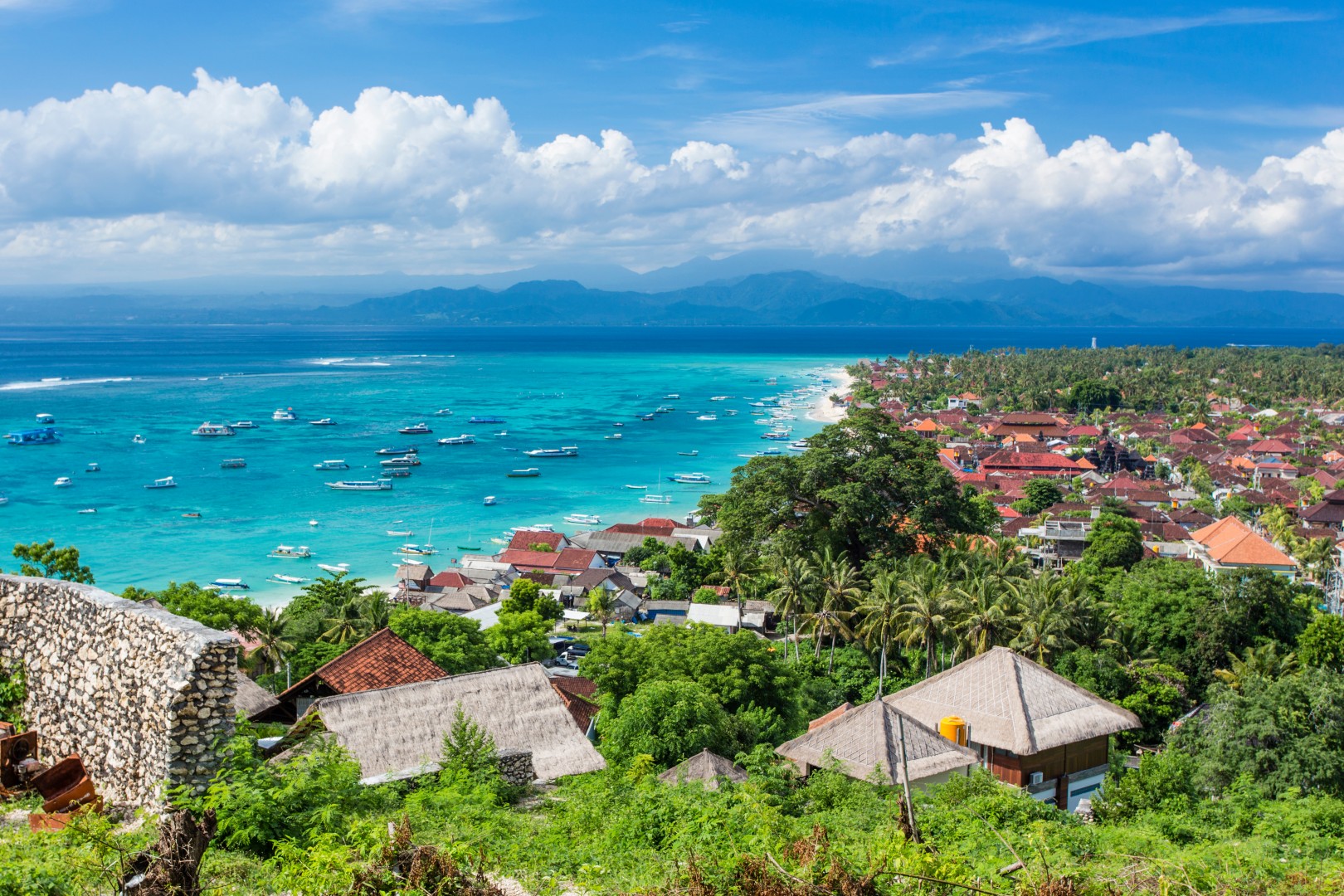 Bali is a gorgeous district located in Indonesia. It consists of multiple breathtaking islands that all have something unique to offer. Canguu is known for being remote-friendly, and your cash will go far. You can rent a gorgeous, serviced villa with a private pool just steps from the beach for the cost of an entry-level Canadian hotel. Do some soul searching on the weekend and visit nearby islands such as Ubud—a yogi's paradise and one of the stops in the popular movie, Eat Pray Love.
Medellin, Colombia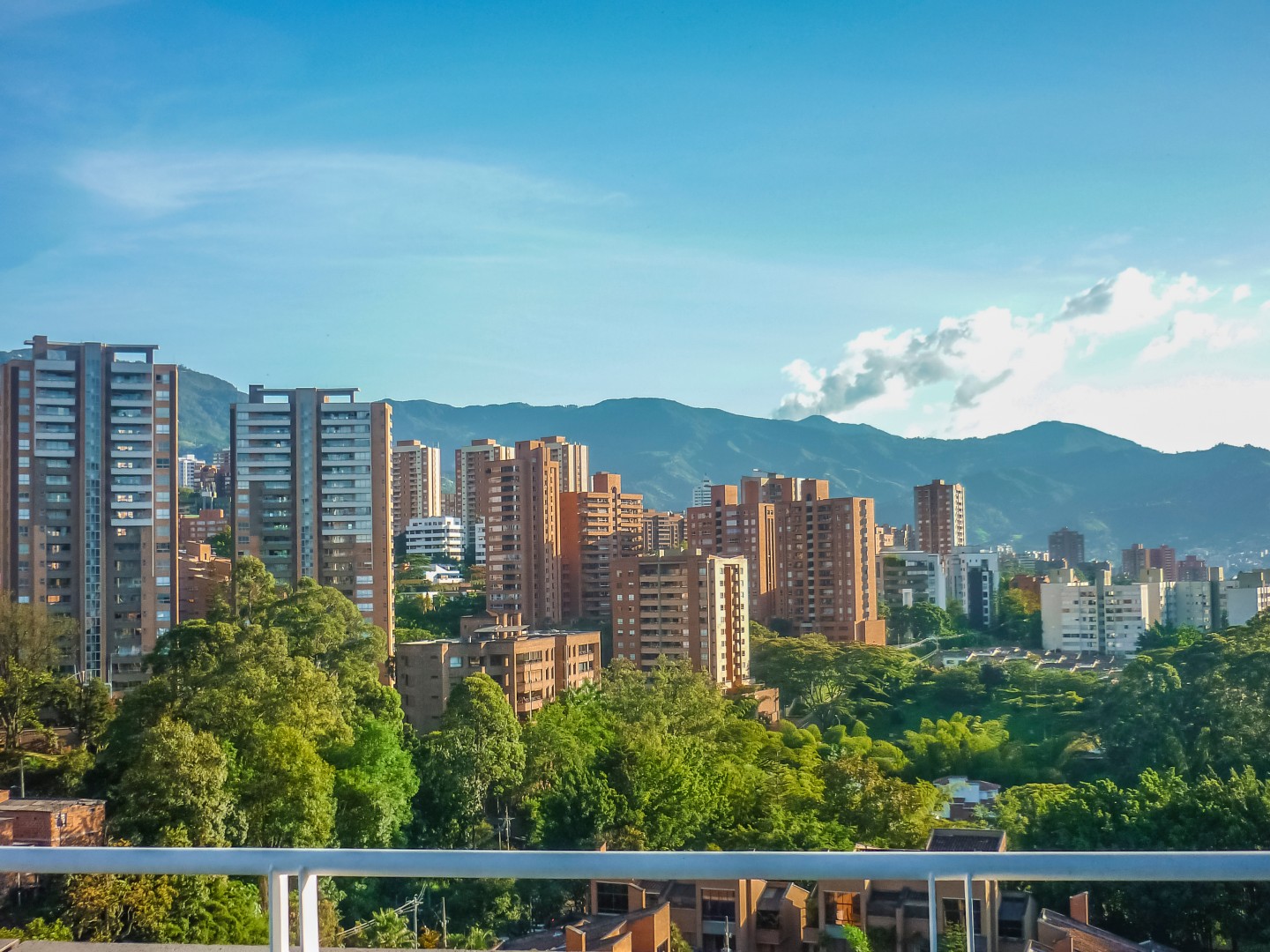 Medellin has made many lists featuring work-from-anywhere destinations, and for good reason. This landlocked city is known as the City of Eternal Spring due to its temperate climate and is full of friendly, hospitable people. Surrounded by the beauty of the Andes mountains, stunning views accompany the plethora of coworking spaces and work cafes. Plus, you'll enjoy the vibrant nightlife at clubs, festivals, and concerts.
Mexico City, Mexico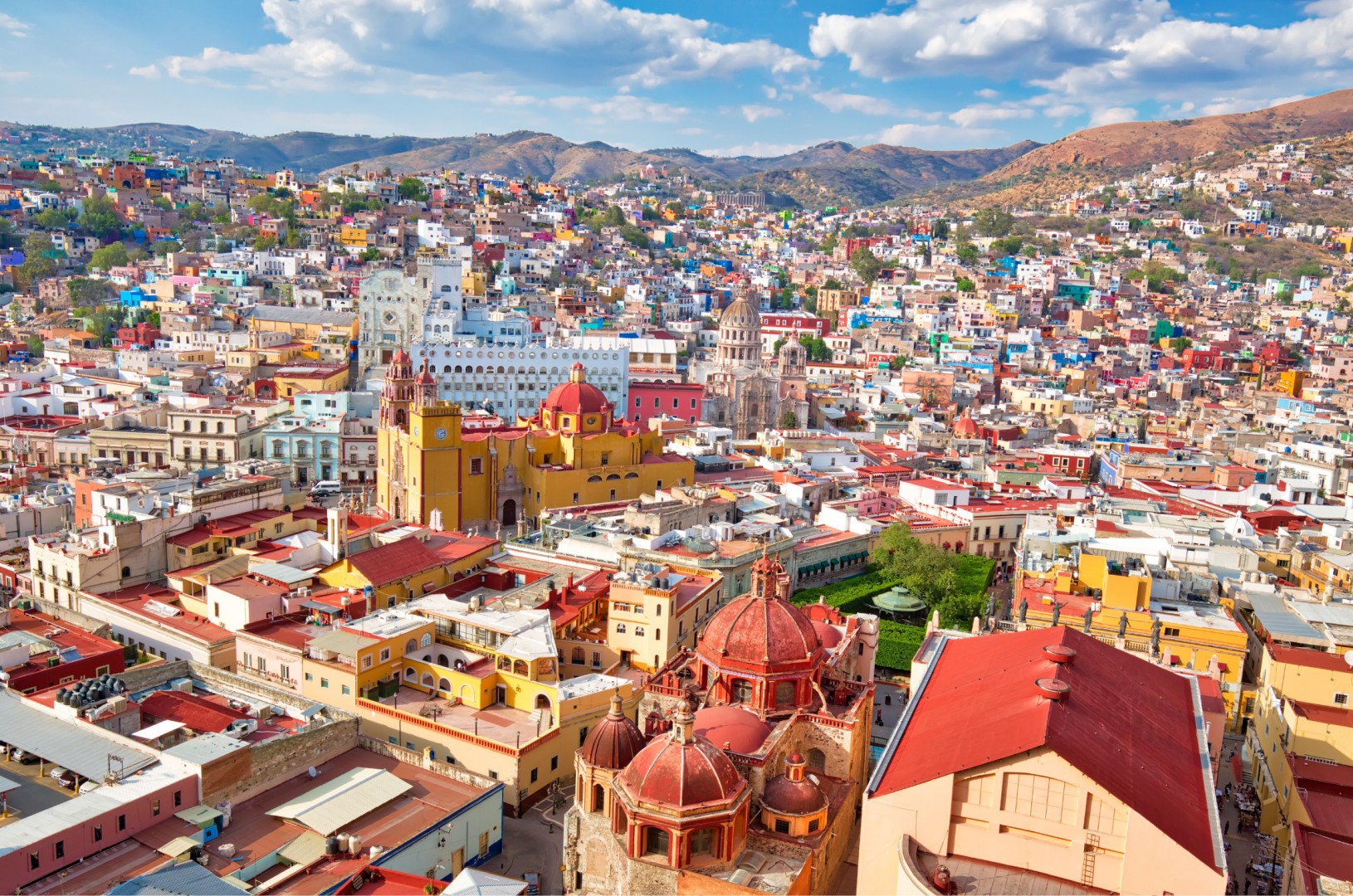 Looking for hustle and bustle combined with rich culture? Look no further than Mexico City. Unlike a typical Mexico beach vacation, Mexico City won't be your typical all-inclusive experience. Instead, you'll be spoiled for choice when it comes to high-end restaurants, hotels, and a booming art scene. Authentic Mexican food every day? Yes, please!
Istanbul, Turkey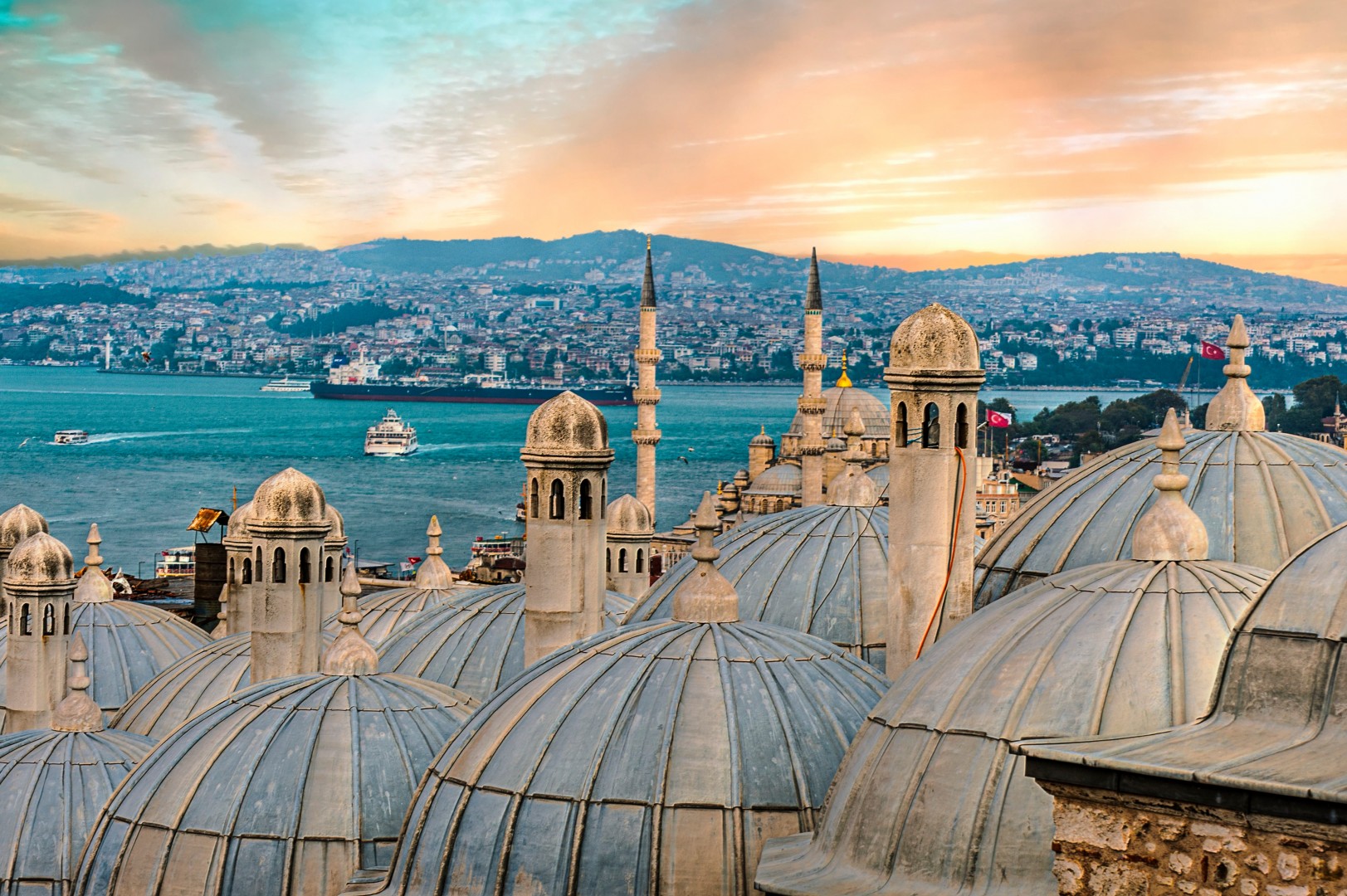 Istanbul is the only city considered to be part of two continents, Asia and Europe. This means you'll get to explore a place with two distinct cultures. Talk about a win-win! Over a millennium and a half old, Istanbul is one of the most ancient cities in the world. Here, you will find a UNESCO world heritage site—the Hagia Sophia.
Muscat, Oman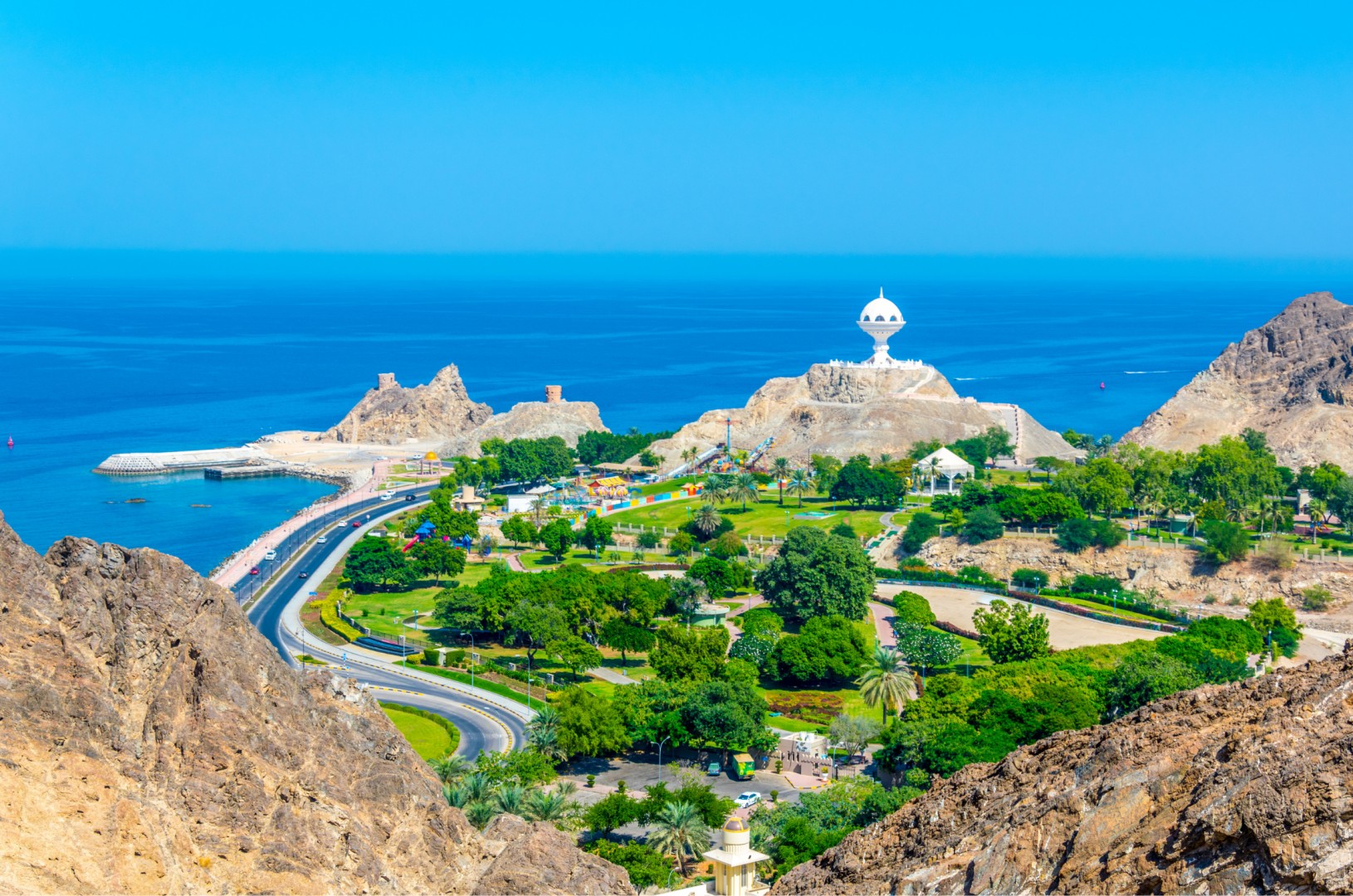 Muscat is located in the Gulf of the Middle East. The rich Islamic history and friendly local population make Muscat an excellent place for the adventurous. While the city can be a bit costly, like most middle eastern cities, you will find a variety of landmarks to explore off the beaten path. Desert camping is extremely popular as it shows how the population used to live. In fact, some indigenous Omani people still do choose to live in the desert. Don't worry; they'll have Wi-Fi!
Bengaluru, India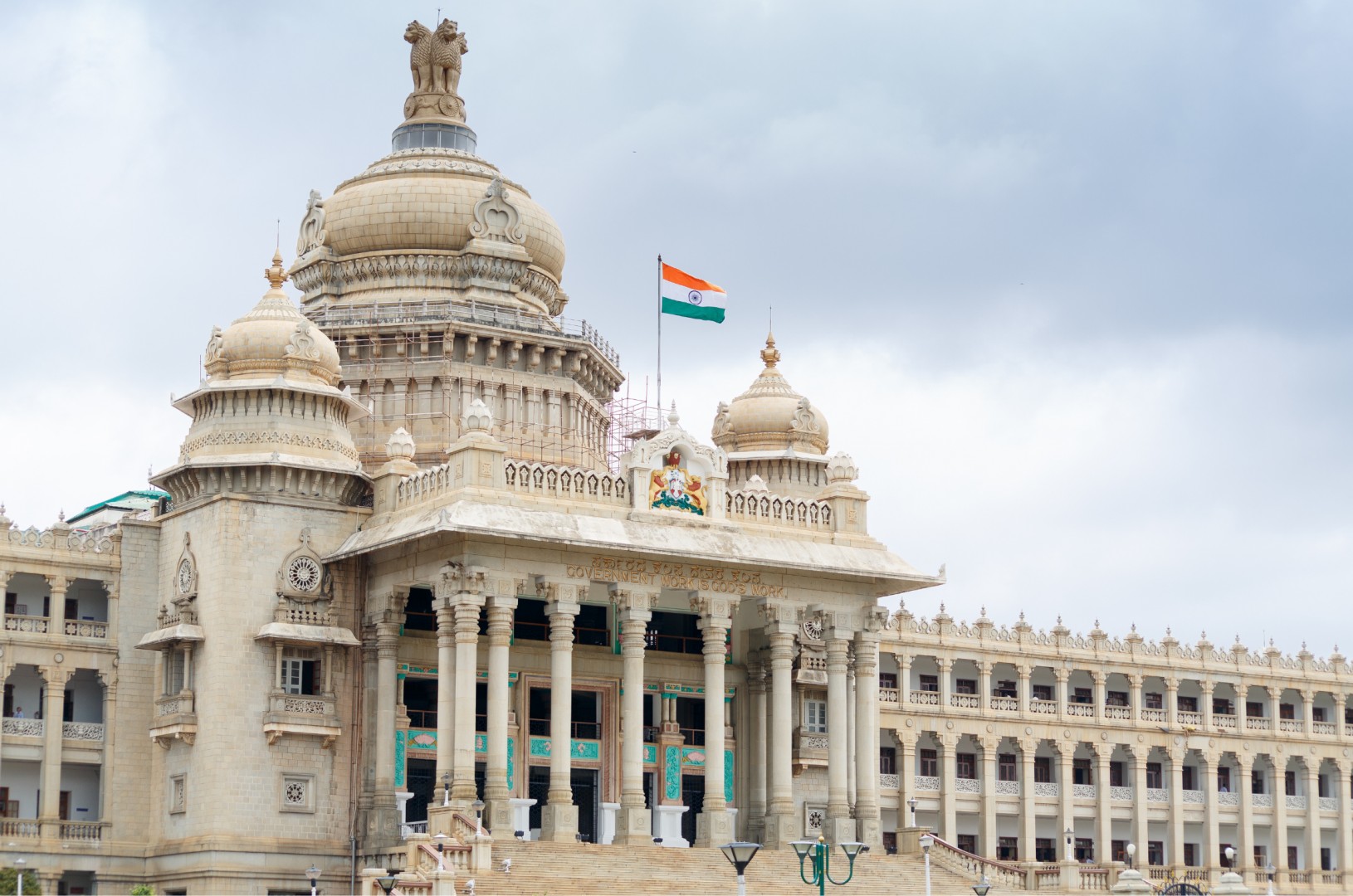 Bengaluru is one of India's most progressive cities. You'll enjoy a beautiful climate, modern public transportation, a varied dining scene, and shopping for every budget. The architecture is breathtaking, and it's the perfect place to get lost in the streets. As an added bonus there will be plenty of other workation travellers to connect with.
Chiang Mai, Thailand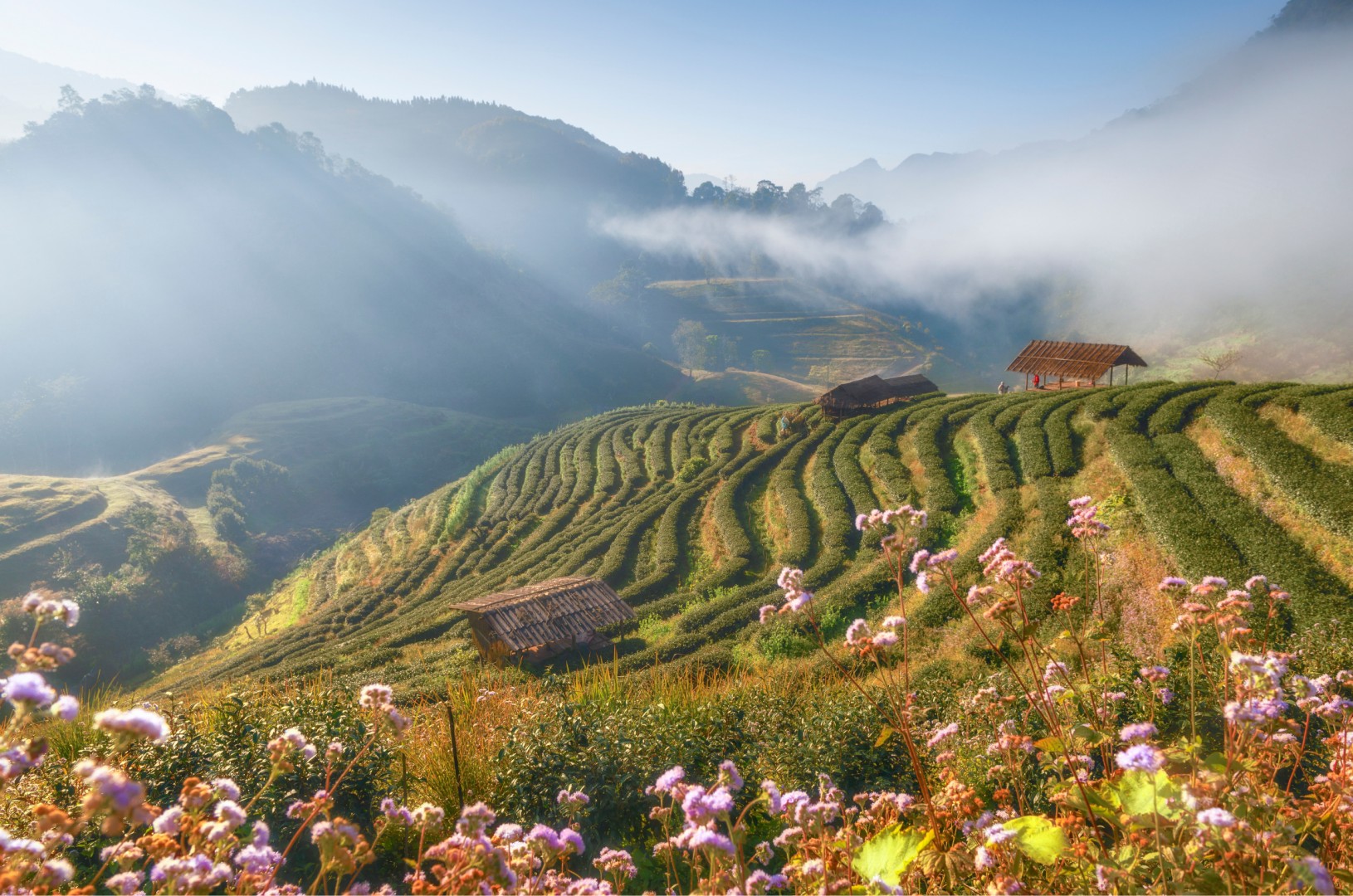 If you haven't been to Thailand, the time is now. This country is filled with beach towns, cities, islands, and villages worth visiting. Plus, you can eat pad thai for breakfast, lunch, and dinner if you want. Chiang Mai, in particular, is a known digital nomad destination due to its low cost of living and high connectivity. If you have the opportunity, take a night train to another part of Thailand to see more of this dynamic country.
Male, Maldives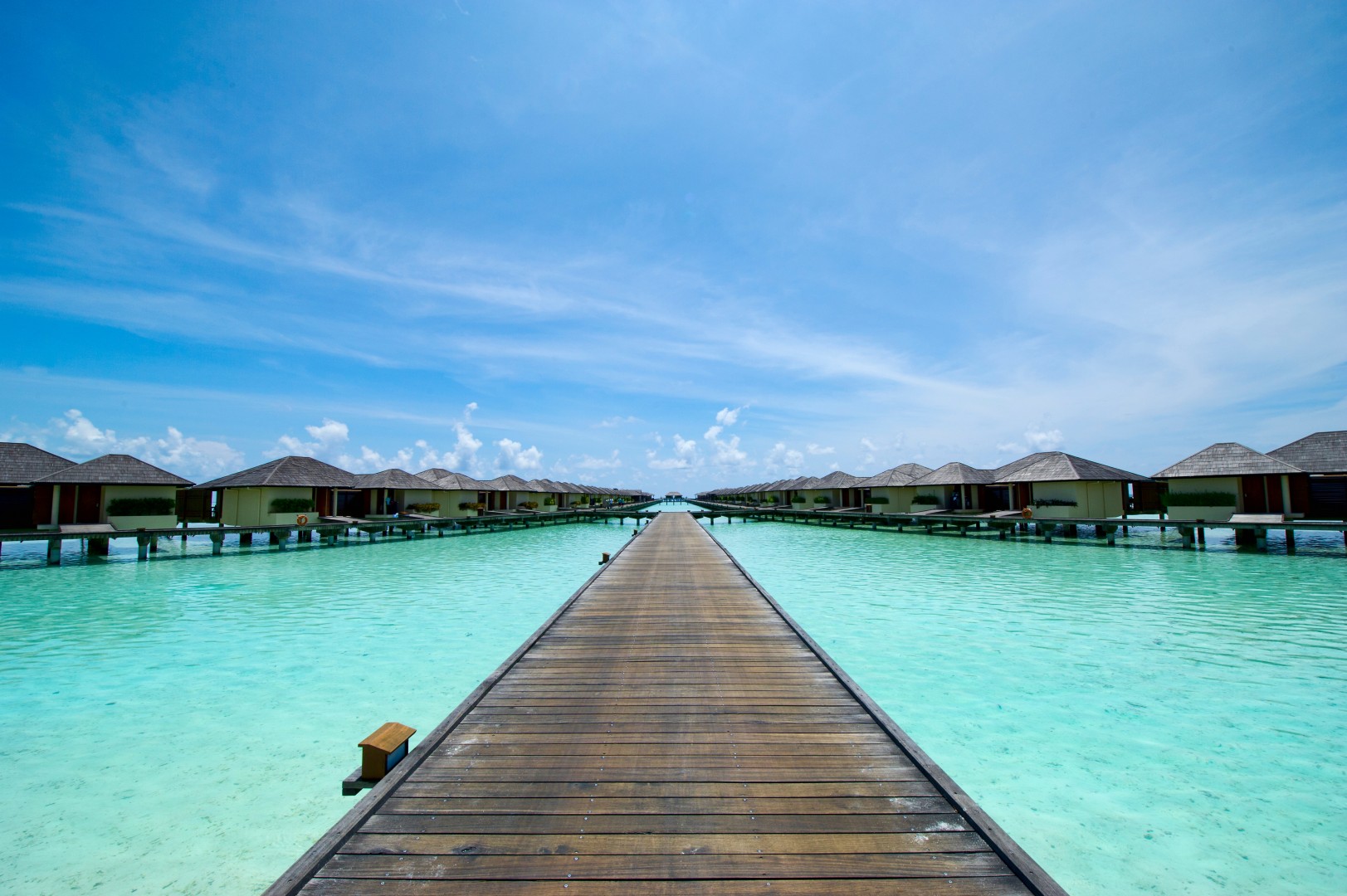 Hello, luxury! If budget is of no concern, the Maldives may be your golden work-from-anywhere destination. Imagine waking up in a private villa on the water and hopping off your balcony directly into crystal blue waters. This might be the Zen you need to reach ultimate productivity.
Berlin, Germany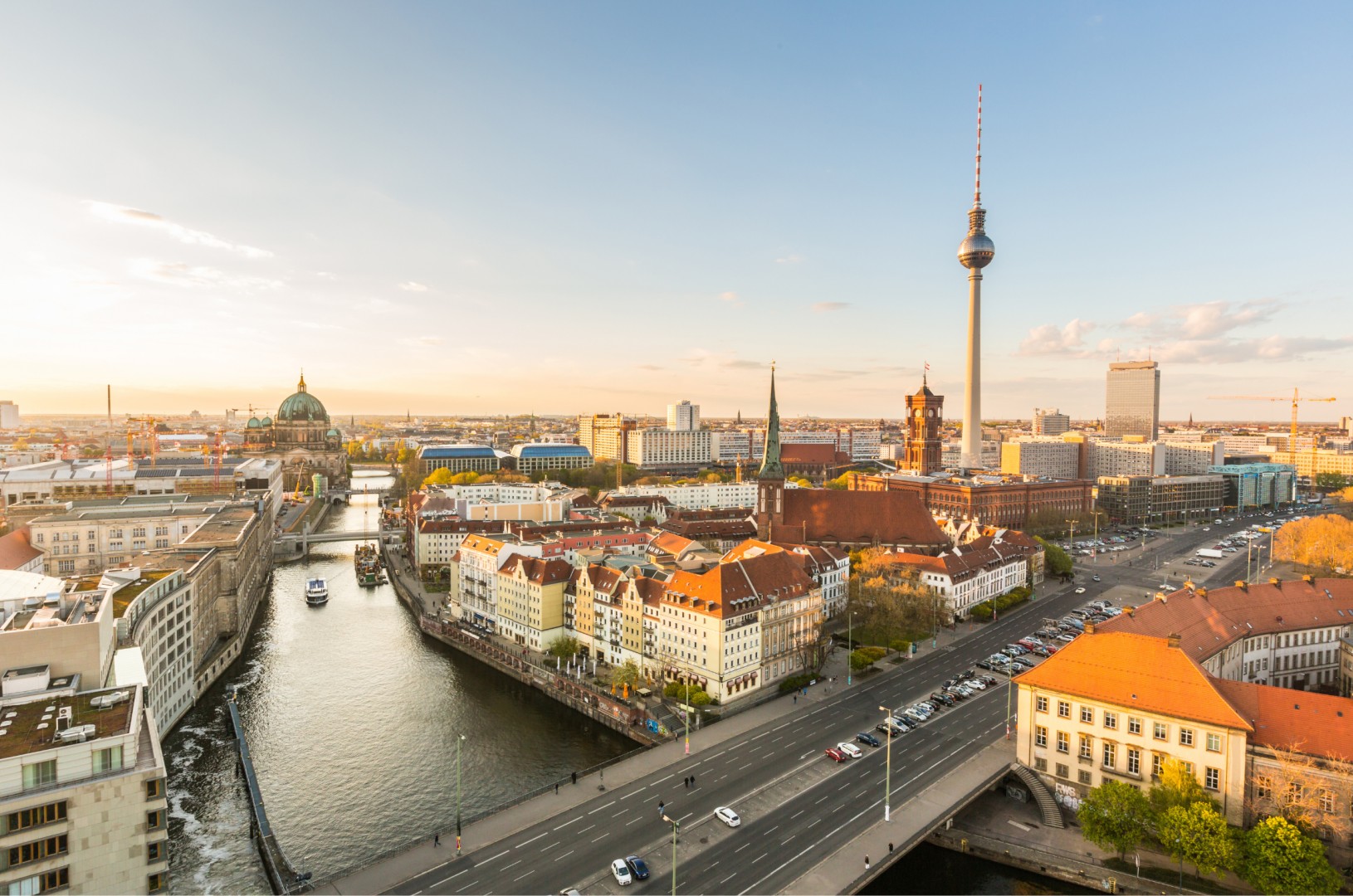 Berlin is a thriving city that offers all the culture of somewhere like NYC but with centuries of rich, turbulent history. You'll find delicious meals and comfortable hotels right in the centre of this cultural melting pot. This is the perfect spot for history buffs who want to explore museums and art galleries. Europe is well-connected by train, so you may want to check another country off your bucket list. Get some work done in transit; most trains also offer free Wi-Fi.
Buenos Aires, Argentina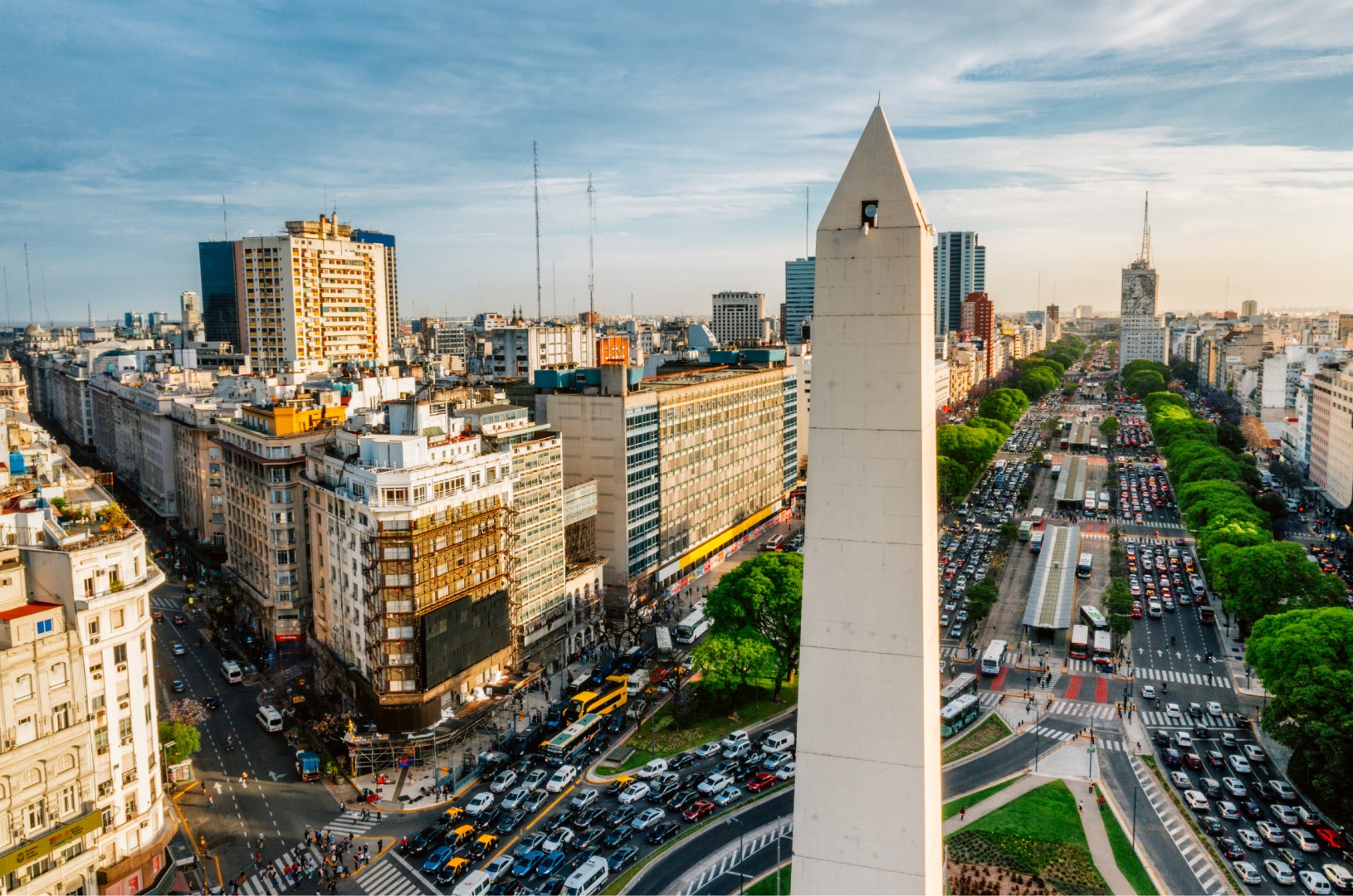 With a low cost of living and reliable Wi-Fi, Buenos Aires may be the spot for you! Your money will go far here, which means you can take advantage of their mouth-watering steaks and bold reds that will make you never want to leave. At the birthplace of the tango, you'll find plenty of spicy nightlife experiences at local clubs, bars, and live music venues.
How to Balance Your Time When Working From Anywhere
It can be hard to get used to working remotely on a more flexible schedule. You definitely want to ensure you are not only enjoying your working holiday destination but staying productive and accountable as well. Here are a few pointers for time management that can help you be more effective while working from anywhere.
Plan your schedule to include working hours and after-work activities
If your company has a scheduling tool, take advantage of it by including your after-work activities. Consolidating all your plans in one space can maximize your organization and time management.
Designate spaces that are work-only
While it may be tempting and totally possible to work from your bed or couch, it's crucial to set up a workspace where you can bring your best to the job. Not only is it better for your body to be situated ergonomically, but that separation is also necessary for the mind. Whether you have a desk or table in your living space or go to a cafe or coworking space, designating a remote workspace will be imperative to your work performance.
Minimize social media distractions
While you might be tempted to show off your new work spot, minimizing social media use during work hours is a good idea. This will allow you to focus on the task at hand and not get wrapped up in scrolling. Social media can be informative while you check out new spots because you can a peek into what the locals are talking about. While you're away from home, also be careful what you share on social media.
Get Daily Exercise
Working at a desk all day or at a coffee shop can be hard on your mind and body! Fortunately, getting your daily steps in should be easy if you are sightseeing in your new home away from home. You'll be pleased to hear that according to this study, even just 15 minutes of activity each day can improve your concentration, memory, and creativity. Daily exercise can also help with reducing stress. Pro Tip: Book a workation spot with a gym attached to it or try a new workout class to get a sense of the local culture.
Get Ready to Work From Anywhere
Luckily, many employers are implementing a work-from-anywhere policy. In fact, many job postings are specifying that they are remote or remote-friendly. This means that you may not have to disclose where you are working from. There is a certain sense of trust that employers are now giving employees. Rather than micromanaging time spent, employers are looking at overall effort and output. However, you may not want to advertise that you are working beachside with a Piña Colada in hand. Pro Tip: When taking video calls, change your background to the green screen provided. If your workplace is more traditional, it can still be worth a conversation with your boss to see if they'll support a workation.
One final word of warning – make sure you understand the tax implications when you are working from another country or allowing employees to do so. Speak with a chartered professional accountant for industry advice.
Insurance Needed While Working Remotely
Buckle up! You are on your way to the workation of a lifetime. Now that you've chosen your work-from-anywhere destination, it's time to set yourself up for success with the appropriate insurance. Whether you're travelling solo or with a partner, you'll want to make sure you have travel insurance. Check out our tips for when you travel alone.
Travel Insurance for Your Workation
Your dream workation can quickly become an emotional and financial rollercoaster if you don't have travel insurance. If you experience a medical emergency and treatment in a foreign country, the expenses can add up quickly. Travel insurance gives you peace of mind so you can enjoy your experience.
With travel insurance, medical fees for hospitals, diagnostic tests, and healthcare professionals are covered so that you can focus on recovering and returning to your adventure. Travel insurance can also cover the cost of emergency air transportation for your return to Canada. In addition, it's wise to tack on non-medical coverage for other unforeseen situations, such as trip cancellation, trip interruption, and lost or stolen baggage.
If you plan to take multiple trips within a year, consider a frequent traveller policy.
If you are doing a side hustle, operating a business internationally, or allowing your employees to work remotely, you may want to look into your business insurance needs.
Billyard Insurance Group has plenty of travel insurance options for every Canadian. Get a quote for your next trip directly online! Click here to get started.
---