Home Safety Tips for Holiday Decorating
Friday, 6 November 2020
It's the most wonderful time of the year! It's time to put up your twinkly lights, decorate your Christmas tree, find the perfect gifts, and plan your [safe] holiday parties. While you are busy spreading the joy of the season, keep in mind that the holidays can lead to many home insurance claims that could easily be prevented (see National Lampoon's Christmas Vacation or Home Alone for details). As you prepare for the holidays, make sure your property insurance policy is up to date and follow these holiday decorating home safety tips to enjoy the season worry-free!
Prevent a Fire with these Home Safety Tips for Holiday Decorating
Did you know that Christmas tree fires cause more than $14 million in property damage annually in the United States? Aside from the terrible damage it causes to your property at an untimely season, fires can also claim innocent lives in the process. Prevent fires in your home by following these home safety tips during the holidays.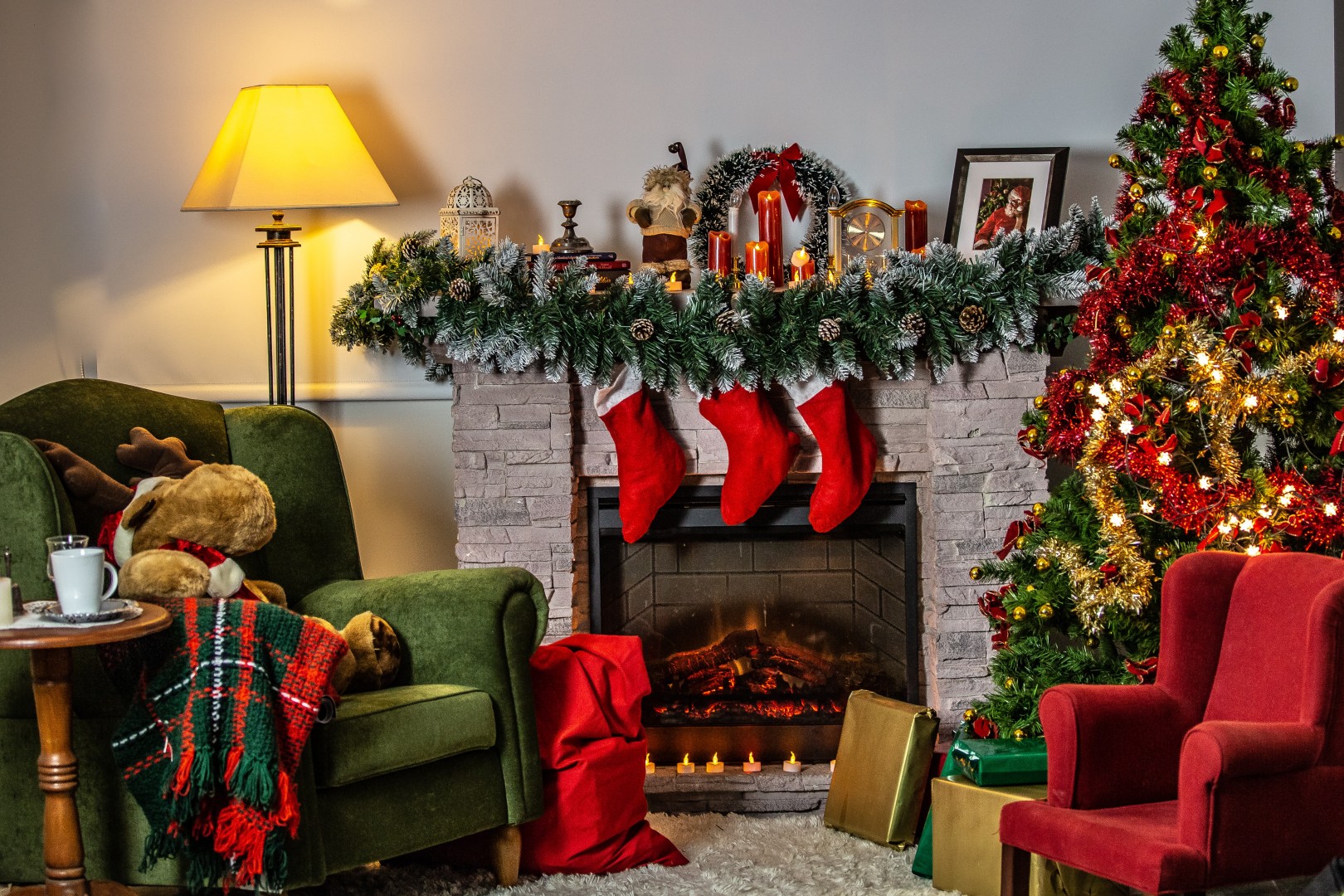 Follow these fire safety tips:
If you purchase a real tree, make sure it's fresh and water it daily to keep it from drying out and becoming a fire hazard. Make sure that your artificial tree is fire resistant.
Keep your stove & oven clean to avoid cooking fires.
Perform proper maintenance on your chimney flue before you have a fire.
Store candles and matches out of the reach of children, away from flammable materials and extinguish before you go to bed.
Place your Christmas tree and other flammable items away from heaters and fires – 2 in 5 decoration fires happen because they are placed too close to a heat source.
Keep a screen around your fireplace and do not throw wrapping paper or other materials that may ignite suddenly and cause sparks.
Always keep a fire extinguisher in case of emergency.
Electrical Safety Tips for the Holidays

We love how indoor and outdoor lights brighten the otherwise dark nights of winter, however, they do present safety concerns, especially when it comes to the electrical! 43% of Christmas tree fires begin with electrical equipment failure or malfunction. Follow these home safety tips when you are putting up your lights:
Check that your indoor/outdoor lights are properly certified by a recognized agency in Canada such as CSA, cUL, or cETL.
Follow the labels for lights and blow-up decorations to make sure you conform to wattage levels and use a proper GFCI (groun fault circuit interrupter) outlet that will shut down the circuit if there is overcurrent.
Inspect the lights, looking for frayed or bare wiring, and cracked sockets or loose connections which may pose a shock or fire hazard.
Do not overloaded electrical outlets. equipment.
Turn off all lights before you go to bed, or use an automatic timer.
Home Safety Tips: Ways to Prevent Theft
With gifts delivered to your front porch, or sitting in plain-sight under the tree, the holiday season is prime time for burglars to strike. There are some important home safety tips to practice in order to discourage theft.
Install outdoor lights, alarm systems and use smart technology for home security.
Lock all doors and windows before leaving your home.
Keep gifts out of plain sight.
Have a trusted neighbour collect packages from your front door if you are not home.
Ask a neighbour to watch your home if you are travelling over the holidays​
Avoid a Liability Claim with these Home Safety Tips for Holiday Decorating

Safe holiday parties are key to protecting against a liability claim on your home insurance. Trips and falls are a common cause of home-based accident claims and, around the holidays, alcohol and other mind-altering substances can play a significant part. Finally, and perhaps most importantly, this year you'll want to be especially vigilant in preventing the potential spread of COVID-19 to family or guests.
Take care when rearranging furniture and decorating your space to eliminate tripping hazards.
Use a ladder that extends at least three feet over the roofline or work area. Make sure it's firm on the ground and use built-in leg levelers if on an incline.
Keep your lights and breakable ornaments out of the reach of small children or pets.
Follow the provincial and regional guidelines for in-person gatherings and maintain proper sanitization practices.
Avoid over-serving your visitors. Confiscate keys and offer a ride home for impaired guests.
Reduce the Chance of Identity Theft During the Holidays
Identity theft is a risk all year round, but the risk can be heightened by the amount of shopping that occurs leading up to the holidays. Identity theft coverage may an additional coverage you have to add to your insurance policy, speak with a broker to learn more. Another way these home safety tips can help you is to protect you from identity theft.
Always keep credit cards in your wallet or purse, except when being processed at the cash.
Limit the number of cards you carry on your person.
Only purchase gifts from trusted online retailers.
Review your credit card statements when it arrives, not after the holiday rush has ended.
If you are looking to stay ahead of your finances this year, check out our Holiday Budgeting Tips here!
As you practice these home safety tips, remember to talk to your home insurance broker about your policy before disaster strikes so that you can have peace of mind during the holidays. If you are unsure about your coverage, you can contact us now. If the unthinkable happens and you end up needed to file a claim, our BIG team is here to help! No matter when you need us, our claims line is available 24/7 to help you through the process. Stay safe and Happy Holidays!