Insurance for Personal Trainers
Monday, 2 December 2019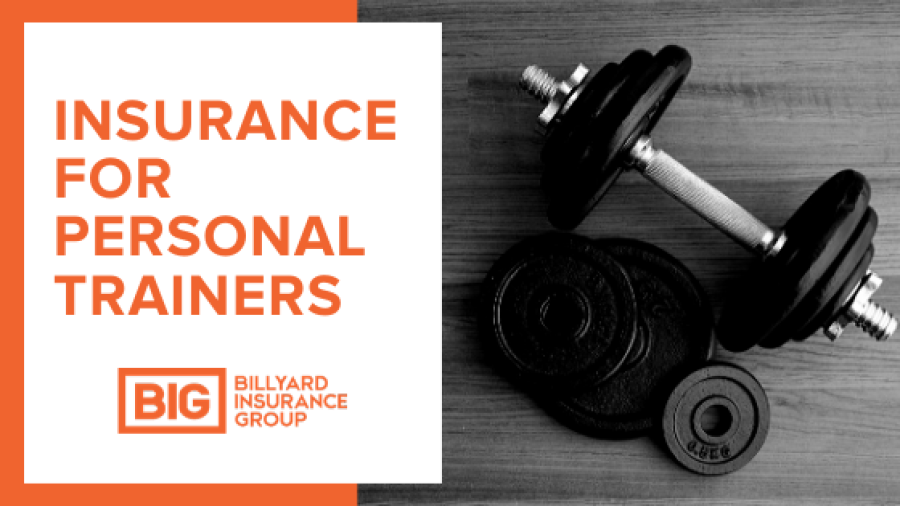 If you are a personal trainer, Pilates instructor, yoga instructor, or fitness professional of any kind, you need business insurance! Whether you are training out of your home, driving to client's homes or teaching at a commercial gym, business insurance is critical. If you are employed by a commercial gym, they will have coverage, however, you may need to review this coverage as you might require more if it isn't adequate. You should always confirm with your employer the terms of your coverage. There are a few different kinds of personal trainer insurance you should consider, and we can help you figure out a type of coverage that is specific to you!
If you're ready to get a quote, you can complete your quote and buy online today!
General Liability Insurance for Personal Trainers
Like any business insurance policy, general liability insurance for personal trainers will provide the protection for injuries or any property damage to a third party. When it comes to personal training, it is also known as "personal trainer liability insurance" and it is a policy you need, if you are an independent trainer or a gym owner. Some examples of times this coverage would come in handy would be if someone trips over a power cords and breaks their wrist, if a mirror accidentally gets shattered at a rented studio or if you spill a drink on a client's laptop. Any legal bills, medical bills and repair costs will be covered with general liability insurance.
This coverage will help maintain your business's health in case of an unwanted accident occurring. In fact, most of the times this is a requirement by any facilities you want to rent or work out of. They could ask for a certificate of insurance (COI) that summarizes your policy and coverage before allowing you to work in their facility.
Professional Liability Insurance for Personal Trainers
Professional Liability Insurance is also referred to as Errors and Omissions Insurance, another important type of coverage. This is the type of personal trainer insurance to cover your mistakes, and it's okay! Everyone makes mistakes. Examples of this would be showing an improper technique, missing a deadline, being negligent in delivering your service, or providing incomplete or incorrect work. When a lawsuit arises from any of these mistakes, professional liability insurance helps cover your legal defense and any financial settlements you may be responsible for.
This coverage is especially necessary to protect you and/or your business if a third party is seeking financial loss because of the improper services you have provided. Example: You are training a very prominent athlete and your improper coaching caused them injury and in turn they seek financial damages against you or your business. Professional Liability would be in place to cover financial damages awarded as well as legal fees associated.
Personal Trainer Insurance for You
As a personal trainer, you need to insurance yourself, as well as your business. Insuring yourself can include life insurance and disability insurance. You are at a risk of injuring yourself while working, just as much as your clients are. If you get injured or sick, you will likely not be able to keep training your clients, therefore you will need a way to make up for the loss in income. This is where disability insurance steps in. You need to protect yourself from accidents and making sure your personal and business life will still be running. Disability insurance can cover your rent or mortgage, car payments, utilities, and so on if you have the right coverage.
In terms of life insurance, it isn't directly related to your work, but does help protect you in general. As you may know, life insurance is a great idea for anyone as it covers your loved ones if anything were to happen to you. When you are starting your own business as a personal trainer, you can find yourself accumulating debt. Life insurance will help cover this, so your family doesn't have to. And this is only one reason to get life insurance. It is best to talk to an experienced insurance agent and have a detailed conversation with them about what coverage is needed for you.
Insurance for personal trainers is specific to each person because every situation is different, like most forms of insurance are. No matter if you are personal training from your home, or online, you still need insurance. We can help you get the right coverage as we have insurance brokers who work with small businesses with specialized insurance. Our brokers will understand your business and work with you personally to get the coverage you need.
You can also start your quote right now, online!