Should I Cancel My Wedding Due to Coronavirus?
Wednesday, 25 March 2020
A wedding is both exciting and stressful at the best of times. Planning a wedding in the current coronavirus pandemic can take that stress to a whole new level. Depending on when you are planning on getting married, you may be asking the question, "should I cancel my wedding due to coronavirus?" In this blog we have outlined things to consider when making this decision.
It's important to note that this situation is changing each day, so it is crucial to keep up to date with the latest news. Focus on trusted news sources and don't overwhelm yourself with every update out there.
Check Your Venue & Vendor Agreements Before Cancelling your Wedding due to Coronavirus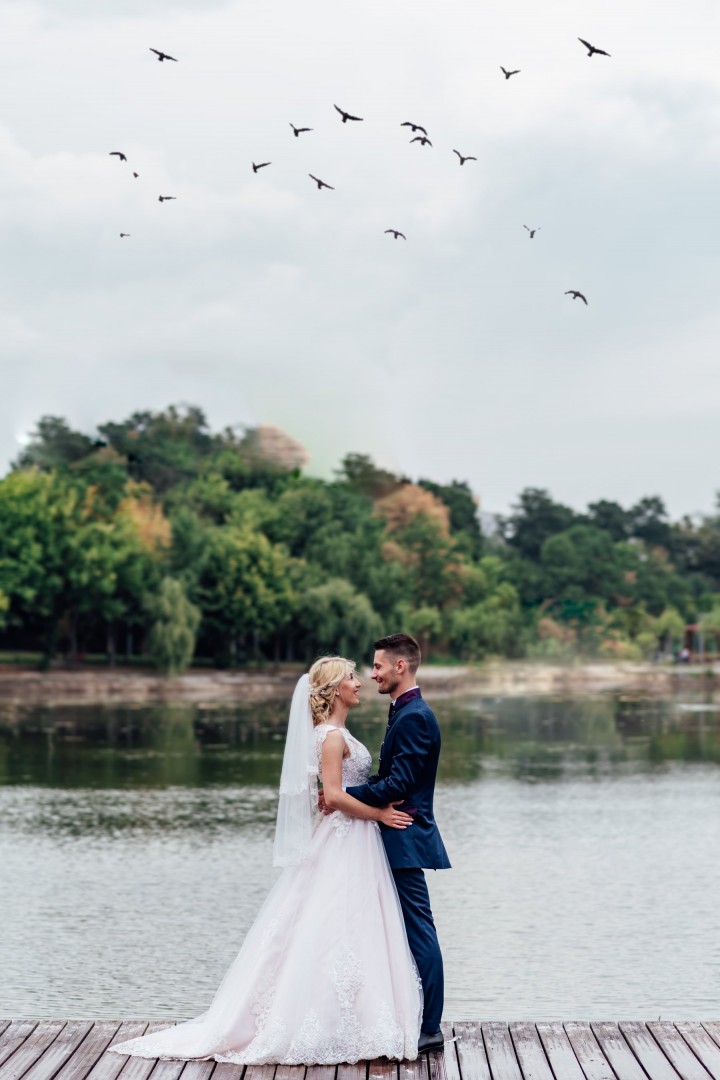 Before you cancel your wedding due to the Coronavirus pandemic, have an open conversation with your vendors and venue to ensure you understand what the implications are for doing so. Your agreement may include terms that protect your venue from returning any deposits to you if you choose to cancel. Additionally, if your wedding can go ahead, there may be a minimum number of guests that you must meet which may be impacted if your numbers have reduced.
It's important to calmly have these conversations and try to come up with a solution that is in the best interest of both parties. This may be a challenging time for you but remember that your venues and vendors are also struggling with a serious loss of revenue. Your florist may be a solo entrepreneur whose income is used to pay their mortgage and feed their family. We suggest that instead of cancelling you see if you can book a backup date if you can.
Note that if you have already purchased wedding insurance, you may only be eligible to claim if the venue cancels. Be sure to check with your broker about your individual policy wording.
Whether you should cancel or postpone really depends on the date of your wedding. The news and government warnings are changing daily. If your wedding is in Summer 2021, now is the time to look for alternatives. It is possible that you decide to postpone in order to accommodate a larger group for your gathering beyond the current limitations. The date of your wedding will also have an impact, the government warnings change daily based on how the events are unfolding. If your wedding is later, continue to follow closely and start to create a backup plan. Winter 2021 weddings should have the "what if" conversation with the venues and vendors as the third wave continues and vaccinations roll out.
Have a Backup Plan Before Cancelling your Wedding due to Coronavirus
If you decide to cancel your original wedding date, make sure you have a backup plan in place. First, you should communicate with your venues and vendors. Postponing the wedding over cancelling altogether will likely save you lost deposits and continue to support those businesses affected by the crisis. Many venues and vendors are more flexible due to the circumstances, but your signed agreement should detail what to do in the event of a cancellation. Some questions to ask before you cancel are:
Can I change date without losing my deposit?
Are there any fees associated with cancelling?
If our guest list is lower, do you have options to make up any missing food and beverage minimums?
If you decide to keep your wedding on the same date, a small intimate wedding with just the two of you can be live streamed to all those guests that can no longer attend. In order to be legally married in Ontario, you do require a marriage license and a licensed officiant. Check your local City Hall website for more information.
Destination Wedding or Out of Town Guests
There is often some form of travel required for weddings. This could be for a destination wedding, guests coming from out of town (or overseas) or the honeymoon. With the current coronavirus pandemic, there are travel restrictions in place for non-essential travel. If your wedding is later in 2021, it is important to keep an eye on travel advisories as these will change as the risks change.
With today's technology, you can have the option of live streaming your wedding for those who cannot attend or may be considered a higher risk to COVID-19 (i.e. elderly relatives). You can go live on social media accounts or have a more formal setup online for guests to login to.
If you have already booked and purchased travel insurance, check your coverage. If you included travel interruption & cancellation coverage, you may be able to cancel and claim your expenses. Check with your insurance broker to see whether you would be covered.
Wedding Attire Shopping
Most bridal stores recommend that you purchase your wedding dress 6-9 months before your wedding date. Keep an eye on government advisories to learn of when Bridal shops will open for in-person shopping. Just ensure you communicate your wedding date as some shipping delays may occur from overseas manufacturers.
Online dress shopping is an option for many and they do have generous return policies to give you that option. You may also choose to buy off the rack with your local bridal salon.
Wedding Insurance
If you have already purchased wedding insurance, contact your insurance broker to see whether your policy covers cancellations due to the pandemic. It is advisable to do this prior to reaching out to your vendors so you know what your options are.
If you have not yet purchased wedding insurance, many insurance companies have tightened their policies and you may not be able to get coverage for cancellations at this time. With that being said, it is still advisable to have that discussion with your broker as there are a number of different coverage types available that are important (including general liability for the event itself).
Communicate with Your Guests
Most of your guests are likely anxious about the situation too and you may find yourself bombarded with questions. Having a wedding website can be a great way to update your guests as new information evolves. That will save you having to repeat yourself multiple times. Ask family members and bridal party to help out to be the point of contact for other guests too to help alleviate the pressure.
In this whole process, keep focusing on what really matters and that is who you are marrying. Although the situation is stressful and not ideal, keep calm and level-headed to try and reduce any stress on your body. It may not look how you planned it originally, but this will pass and your special day will come.
---